Samsung made Samsung Account a necessity on their devices, especially if you rely on some of the many built-in Samsung services. More accounts usually mean more passwords and those are often forgettable. Not to mention that there are reports about an issue that prevents users from signing in with the correct credentials. So, what to do if you can't sign into the Samsung Account? Learn below.
Table of contents:
I have trouble signing in to my Samsung Account
If you have trouble signing in to your Samsung Account, you can reset the password, restart your Samsung handset and try again, or inspect the date and time settings.
If that doesn't help, make sure to keep your device along with system apps up to date.
1. Restart your device and try again
The first thing you should do is restart your device and try again. Maybe the problem is temporary and a simple restart will sort it out. Also, you can navigate to Settings > Apps > Samsung account. Once there, you can open Storage and clear cache or tap on the 3-dots menu and Uninstall updates. That should fix the problem.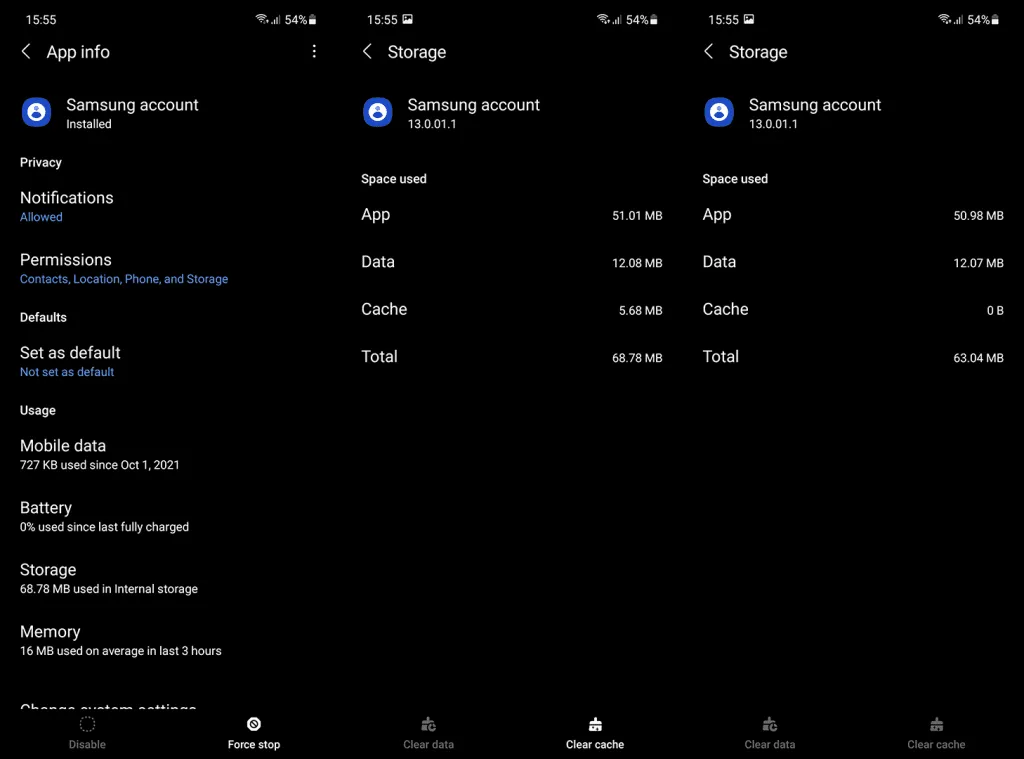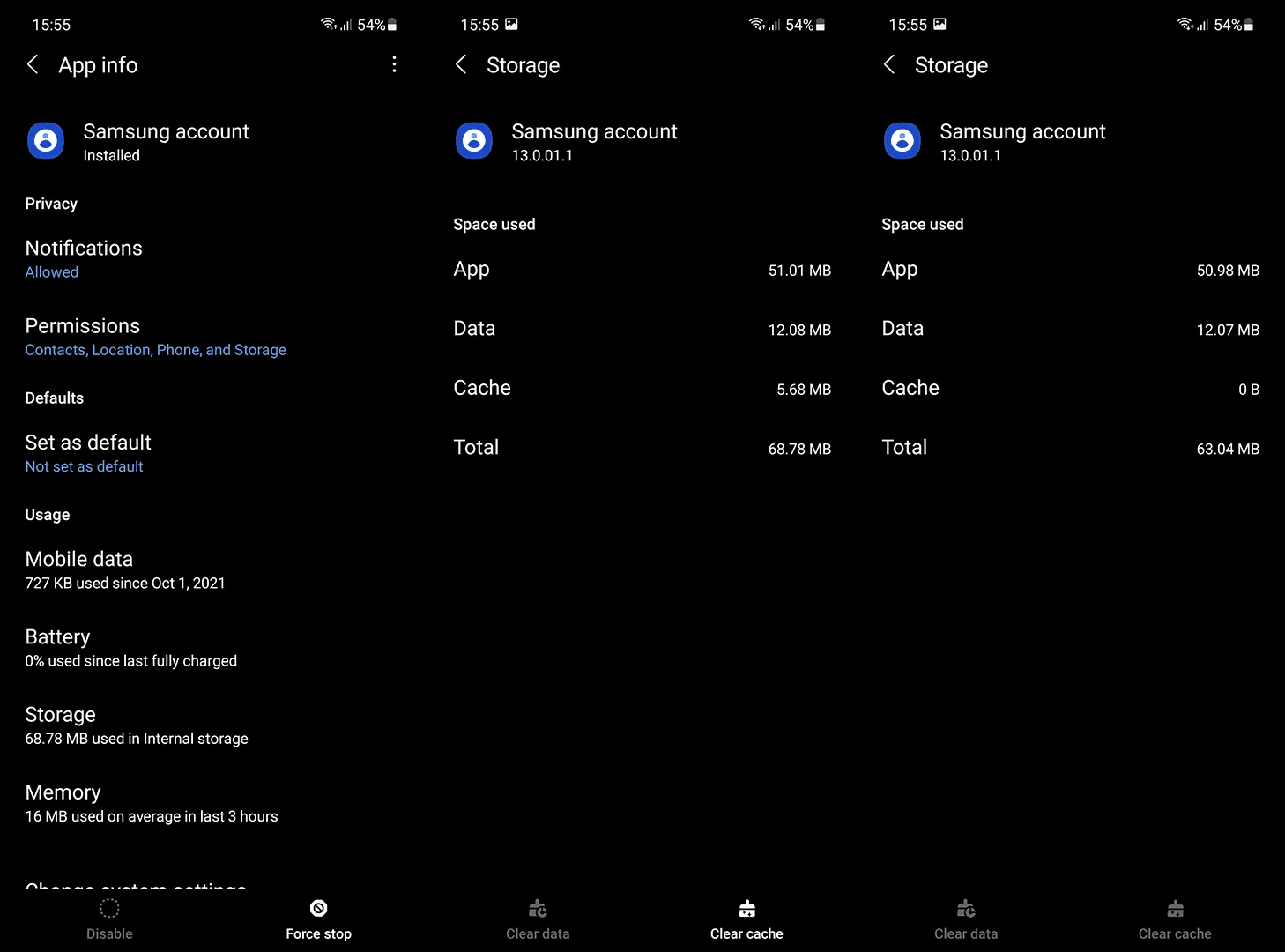 If that's not the case and you still can't sign into the Samsung Account on your phone, check the next step.
2. Reset your Samsung Account password
Resetting password usually helps. If you have forgotten your password, creating a new one is a walk in the park. All you need to do is have access to the email account you provided when creating the Samsung Account.
You can reset the password from the system settings or navigate to Samsung Account Sign In on the web and reset the password there.
Here's how to reset your Samsung Account password on your phone:
Open Settings.
Tap on the Samsung account at the top.
Enter your email or phone number (if you associated your number with this particular Samsung Account).
Tap Forgot password.
You'll get an email with the link for a password reset.
Enter a new password and repeat it.
Try to log in again.
3. Check the Time and Date settings
One of the common reasons for the Processing failed error when trying to sign into the Samsung Account is, believe it or not, incorrect time. If your device date and time are not properly set, you might have issues with many Android services, including your Samsung Account.
So, before doing anything else, make sure to check the time and date settings. Ideally, you'll want to set the automatic (internet-based) time, date, and time zone.
Here's how to tweak the Date and Time settings on your Samsung:
Open Settings.
Tap General management.
Select the Date and time.
Toggle on the Automatic date and time option.
4. Update firmware and Samsung apps
Although this system updates everything automatically, it won't cost you to check for firmware and system app updates from time to time. There's a possibility that some essential features won't work unless your device is up to date and associated apps are on the latest or at least recent version.
Here's how to check for updates on your Samsung handset:
Open Settings.
Tap Software update.
Tap Download and install.
Install all available updates as soon as possible.
And this is how to update Samsung apps:
Open Galaxy Store.
Tap on the Menu tab at the bottom and then select Updates.
Tap Update all.
If you still can't sign into the Samsung Account, try signing in on the web and checking two-step verification.
5. Sign in on the web and check the two-step verification
Finally, try signing in on the web and set two-step verification that should ease up logging in the next time you give it a try. Just navigate to Samsung Account Sign In on the web, log in, and choose Security. Then open Two-step verification and add the verification methods you prefer.
Also, you can tweak Account recovery methods just in case. If you forgot your password and can't access your email for some reason to reset it, there are multiple options you can use to restore your Samsung Account.
And, on that note, we can conclude this article. Thank you for reading and feel free to share your thoughts with us in the comments section below. Also, reach us on Twitter or Facebook for more content.
Editor's note: This article was initially published in January 2022. We made sure to revamp it for freshness and accuracy.